NEO Store Front: Opening Update
(Just, later than anticipated)
I've had the pleasure of receiving the best encouragement and enthusiastic excitement for the NEO store front. It's such a beautiful thing to know that others are excited along with me. Without question, the first thing I'm asked when I'm out and about is, "when is the shop opening?!?".
Queue the cerebral teeter totter of excitement and anxiety.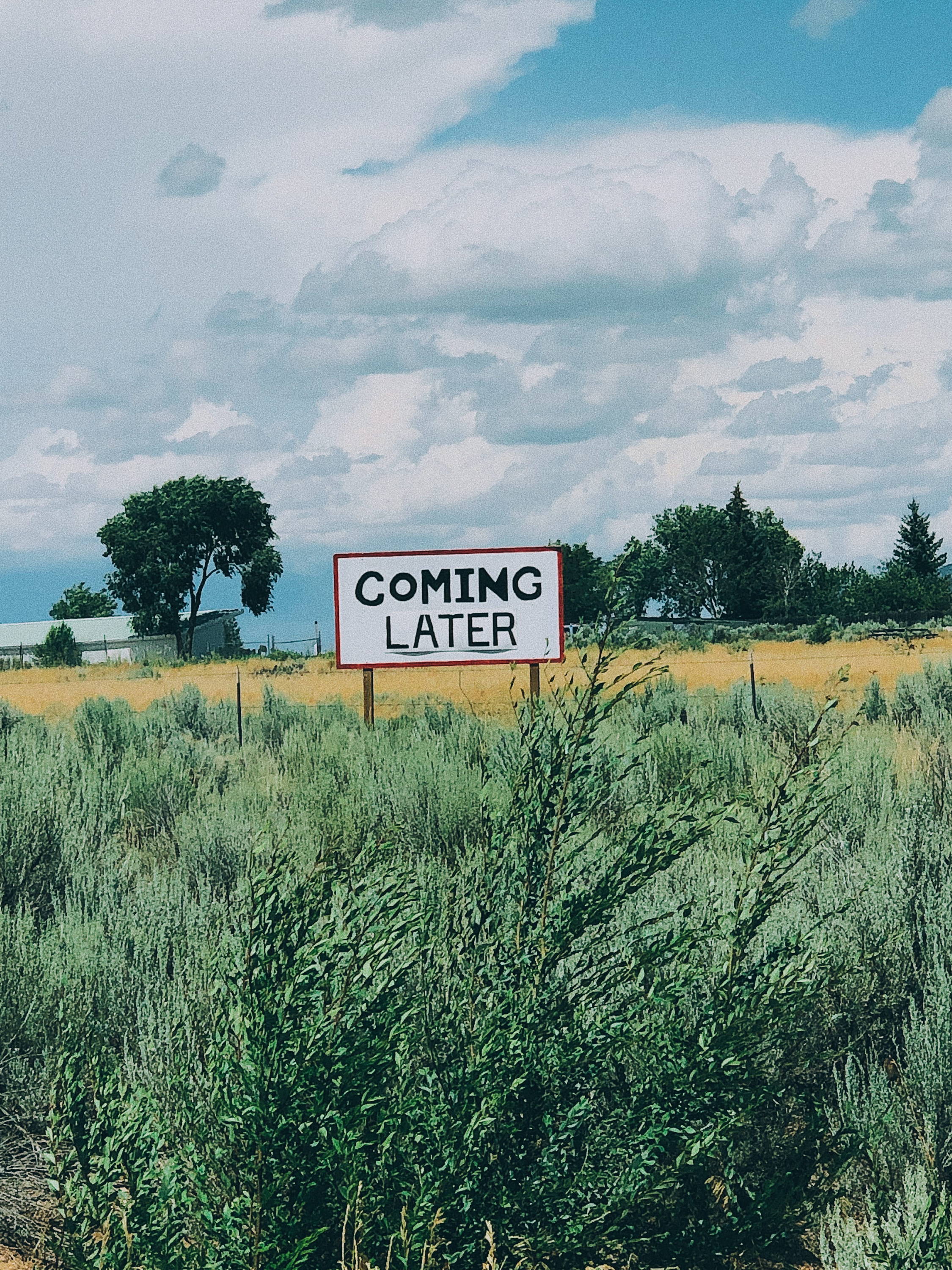 Major Mood photo I took in Taos that captures my exact sentiments. 
It's a great question, a valid question, as well as a super encouraging question because, again, others are excited with me! But, it's been an interesting process to build and expand something that is wholly my own and yet, I have no control over. What I mean by that is, my shop is just one small piece of a rather large redevelopment in Albuquerque, specifically the neighborhood of Nobhill. The entire project is over 6,000 square feet. Not only that, but the bulk of the space was essentially a warehouse without any infrastructure before work started; i.e. plumbing, electricity, etc.
I mean look at what Winnie and I were working with only a couple of short months ago! Believe it or not, this was what my space looked like about half way through construction.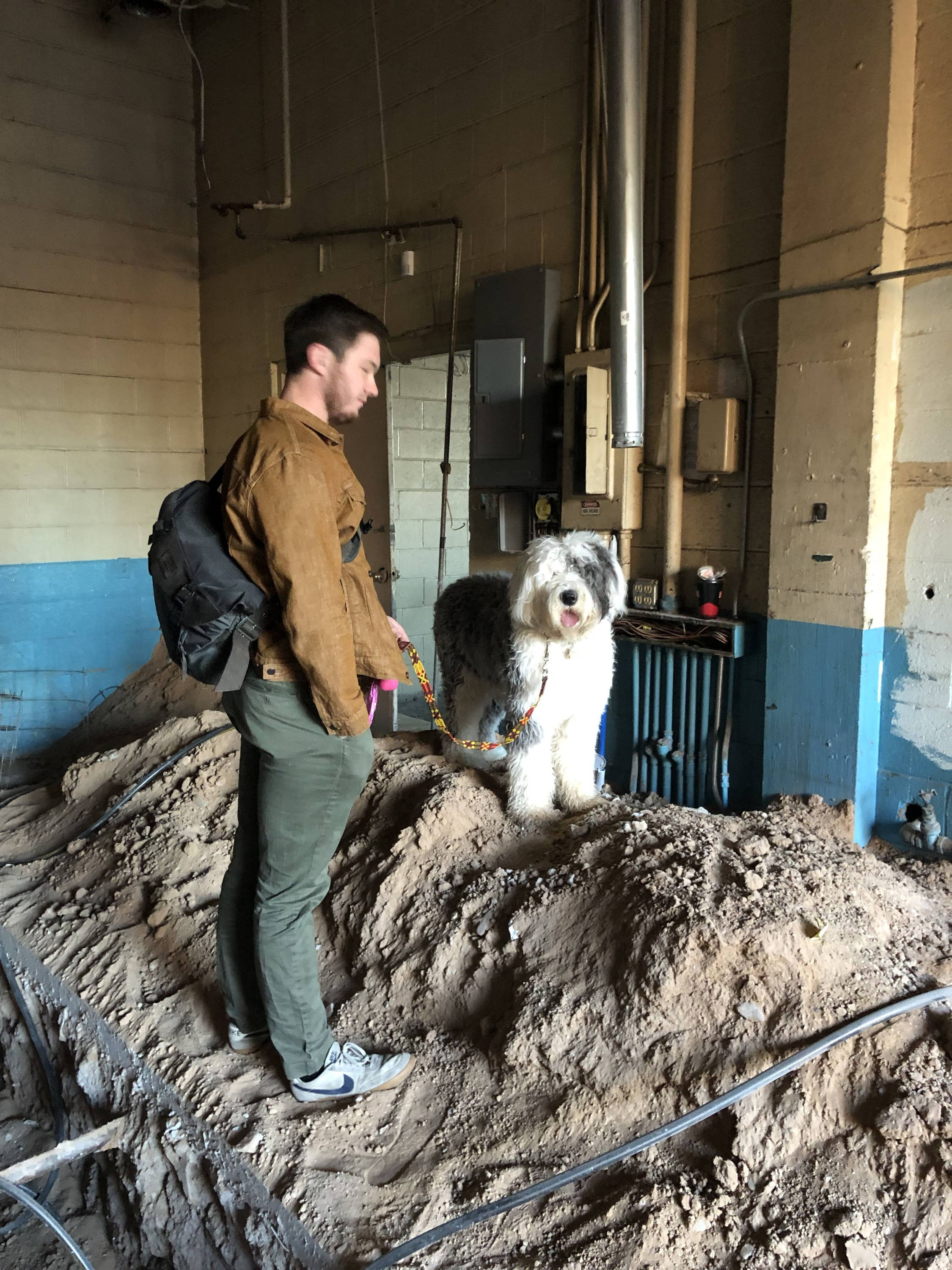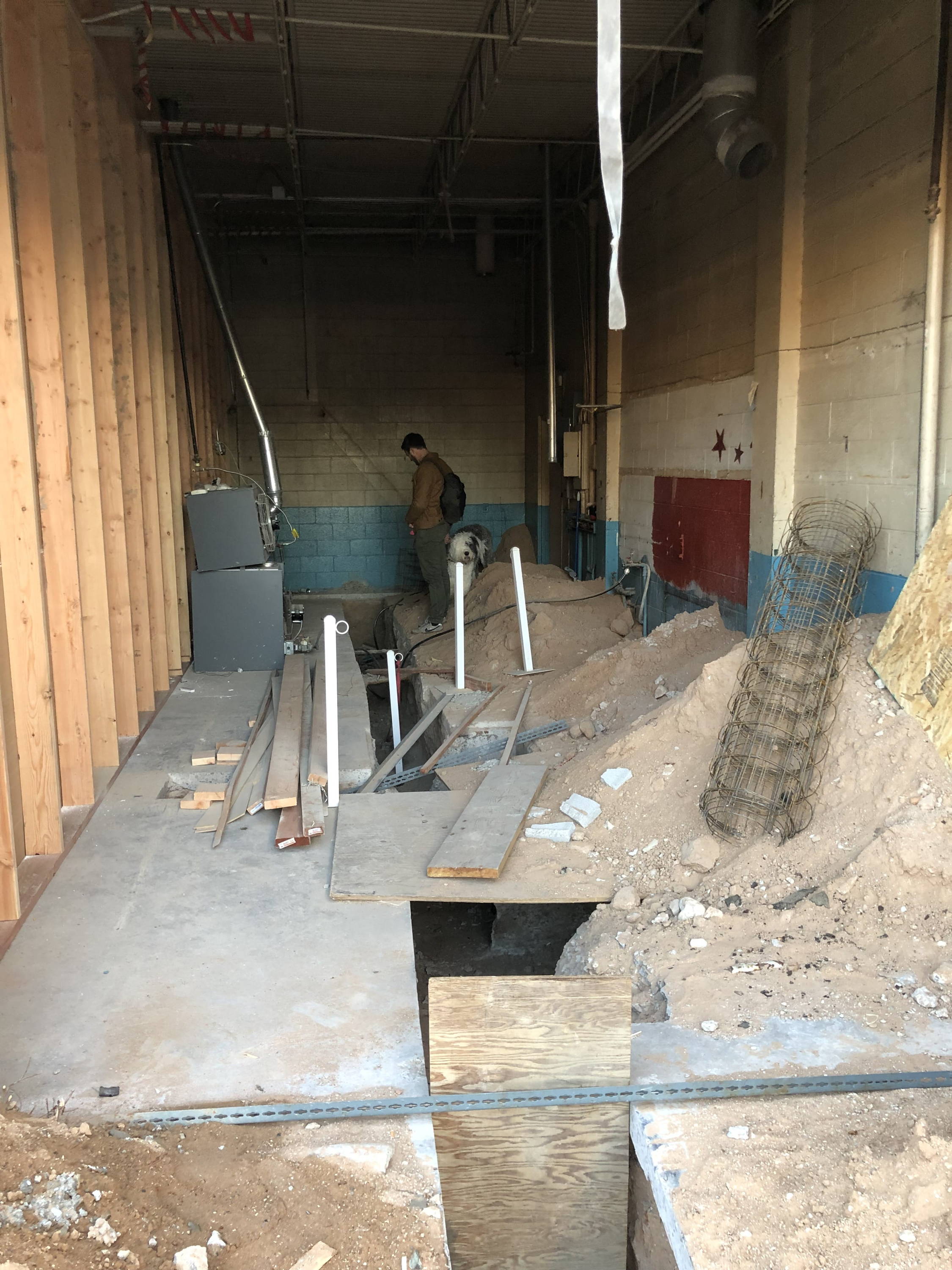 As you can see and imagine, it has been soooo much work to chip away at this project and inch closer to full vision for the space. If you're unfamiliar of what this space will be and who it will include, let me proudly be the first to tell you, it's going to be amazing! The main part of the space will be the newest Little Bear Coffee location, there will be food trucks out front with a lovely outdoor sitting area, a retail collective featuring a handful of local makers/creatives (including yours truly), the community-centered adventure brand Organ Mountain who have an amazing give-back model that gives lunches to local schools with every purchase, and a hair salon by the name of Prisma Hair Co. run by the two baddest babes, Mona and Veronica; they exclusively use products that are cruelty free, sustainable and are ammonia-free, they are the absolute dream!

It's pretty much a one-stop-shop with something for everyone and includes brands that are entirely brag-worthy and you'll be so proud to support and share.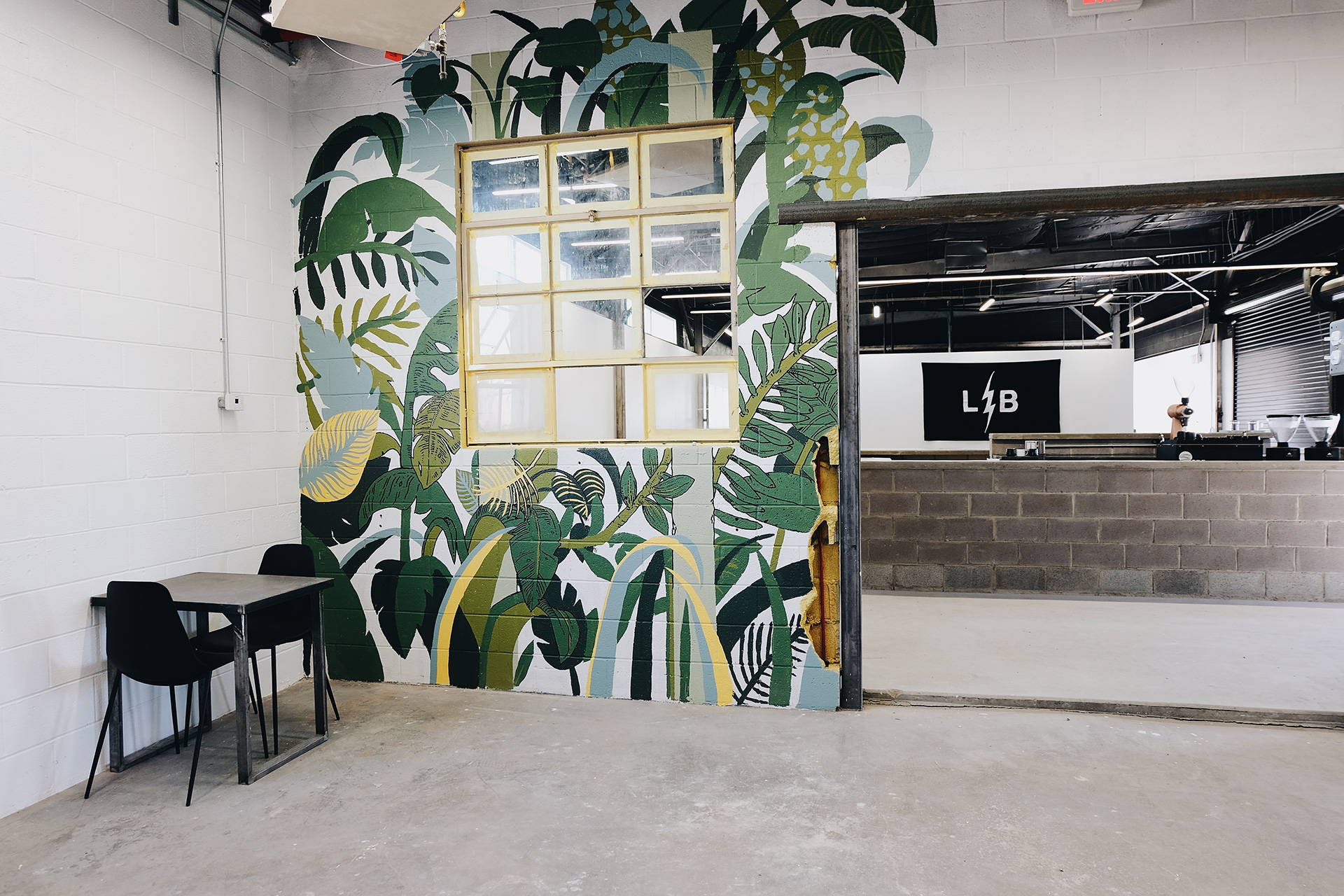 A sneak peek of the new Little Bear Location photo by: Gabrielle Reece for Sprudge Build outs of Summer Feature
So, the project is big right? I've established that. For this reason, we've faced many-a-setbacks. Including but not limited to waiting on the city for several, separate inspections, contractor drama and more recently issues with electrical.

This has been the biggest hurdle yet... The electrical company came out and we felt ready to receive our 'passing grade' and be open by October 21st. 
 No. Such. Luck.

In short, we were told that the transformer for the ENTIRE building is wrong. Aka major, unforeseen and unavoidable setback because the incorrect and correct transformer look EXACTLY the same *eyes roll into the back of my skull*. So, we're working to get this fixed and the new transformer cannot be installed by the electric company for 3 weeks 
*waves 'bye' to October 21st opening date*

But here is the good news, that was last week and this is the last thing to get done! So to address your question, "when is the shop opening?!?" 

We plan to have the doors open by November 4th, the eve of my birthday, if you will. Which is still exciting!

This whole process has been a real test of my resilience. Of course, I didn't intend it that way but I suppose that's how growth usually happens, unexpectedly and inconveniently. 
To provide some background I'll share that my anxiety is the worst when I feel like I've disappointed or let people down. With every announcement of the opening date being pushed back I've let myself get overwhelmed with the idea that people will be upset with me; disappointed or consider me a fraud somehow. I've had to learn the important lesson that: 

A.) People are not terrible like I'm afraid of. They are, generally, super understanding and kind and that's only been the response thus far!
B. ) I am just not that important.  
There is a special and significant peace that comes with accepting that. It's not that I don't matter but, I'm not constantly on everyone's mind and being scrutinized for every move I make. People aren't relying on me like I fear they are and in all realness, no one's life hangs in the balance and will perish if the shop opens in November rather than October. 

Sometimes, simply looking at the situation for what it is than what I've made it to be can present the most mental relief and freedom.

So mark your calendars, because November 4th we're coming to you! 
I want to thank you for asking me when I'm opening and sharing your excitement with me. You've made me feel like the proudest mom of my upcycling brand baby and I'm stoked to get to enjoy her next stage of growth with you!