This is a comprehensive guide to help you feel your stylish self this Winter season! One quick caveat, I personally, believe that personal style is much more valuable, life-giving and intentional than following fashion is. Don't get me wrong…. Fashion is fun, it's art, it's always moving and progressing which is beautiful! But, I'm afraid the fleeting fads and trends not only create a culture of disposability and waste but also the potential for judgement or feelings of unworthiness. I've felt this. I've walked into a room and thought, "yep, definitely not trendy enough to be accepted here." So what's the difference between style and fashion? I believe, fashion is keeping up with what others are wearing, style is expressing your unique person with what you're wearing. I feel that when I purchase something because I love it and not because I think others will love it, I don't doubt my purchase 6 months later.
I digress! This is a style guide not to tell you how you should dress this Winter of 2018 but to share some of MY favorite looks, both classic and statement that are sure to keep you warm yet, cool for these upcoming chilly months!
printed skirts + plain sweaters:
I'm SO into this look right now for one main reason, you look put together and chic and yet, you are the most comfortable you have ever been. I mean, you're pantless and wearing a big, cozy sweater, what's not to love?? There are two ways to rock this look and it's all in the skirt: long or short, you choose!
The long skirt makes for a more flowy, effortless look. Generally, this is a more relaxed, boho look. Though, we paired our bright, cherry sweater with our subdued Floral Pleat skirt for an edgier street-style look.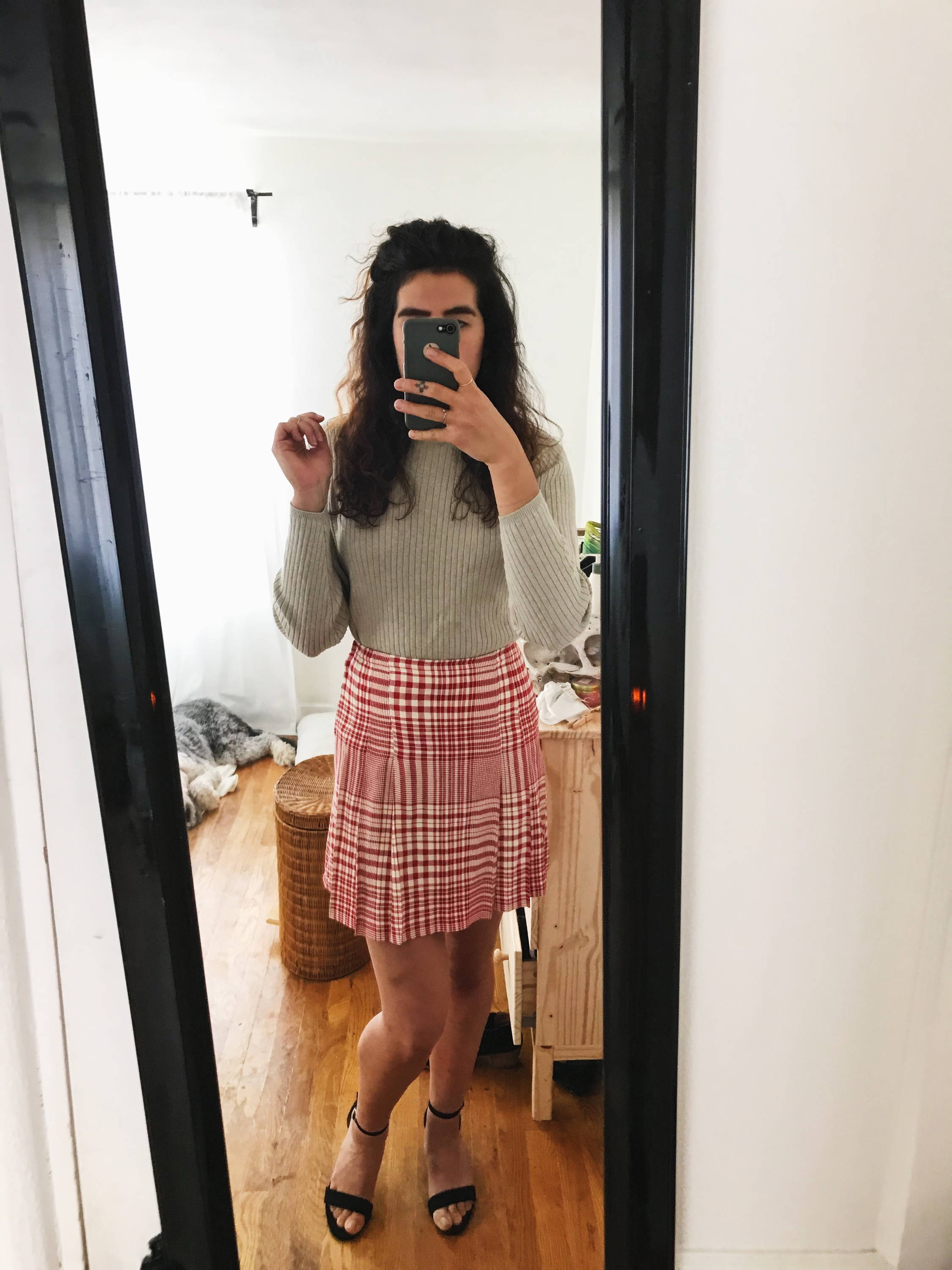 Plaid Pleat Skirt: Only available at Workspace Collective 
As for short skirts, this look is super versatile as well but generally offers more sass and edge. We paired our plaid green skirt with our Lucid Grey Sweater for a chic look. You can also pair this sweater with something more fitted like our Cher Horowitz Mini and strappy heels for a 90's vibe.
Honestly, one of my favorite pieces to splurge on because, they are not only super fun and a statement but they are also a staple! They serve such an important, necessary function which is, keeping our cute selves warm!! We all need a good jacket during for the winter and fall and these are sure to last for years to come!
A classic, for decades now. There is nothing more essential or easy to pair and wear than a cool, real denim jean jacket. Taking it a step further with a statement jean jacket that features beautiful embroidery, distressing or an artsy back panel. Shown above we have the amazing embroidered mesh jean jacket which is special for two reasons. One, it shows off your gorgeous back with floral detail! Second, this piece is a melding of two pieces, the mesh was taken from an old swim suit cover up, I embroidered on it and then added it to this little denim number! The second is an authentic, vintage light-wash Wrangler's jacket that has the sweetest blush satin ribbon riveting. 

There is something so elegant and graceful about a long trench. I'm currently loving trenches in statement colors like, pale blue or our incredibly gorgeous earthy tuberose toned trench. Wear over your favorite dress, jeans skirt, whatever! It's sure to instantly elevate your look, especially when paired with a heel!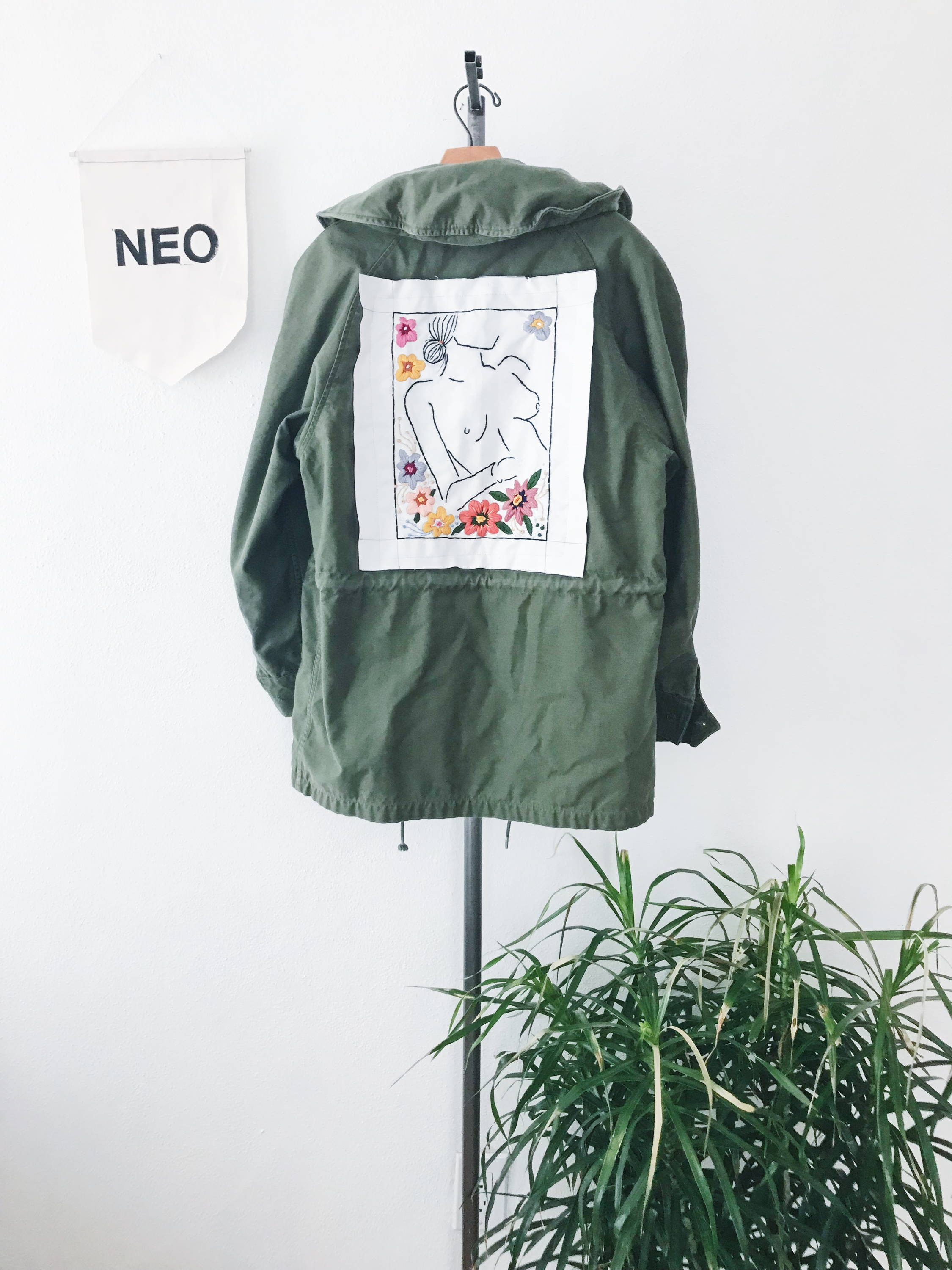 I love this look because it is giving a masculine style a feminine touch and feel. Not to mention, all military jackets on neo are authentic and carry the stories of their past. When revamping these vintage military jackets I really wanted to marry the masculine and feminie styles into a cohesive piece. Here we have the Sgt. Rose Bomber which is an incredible, warm, quilted army bomber with rose banded pocket flaps.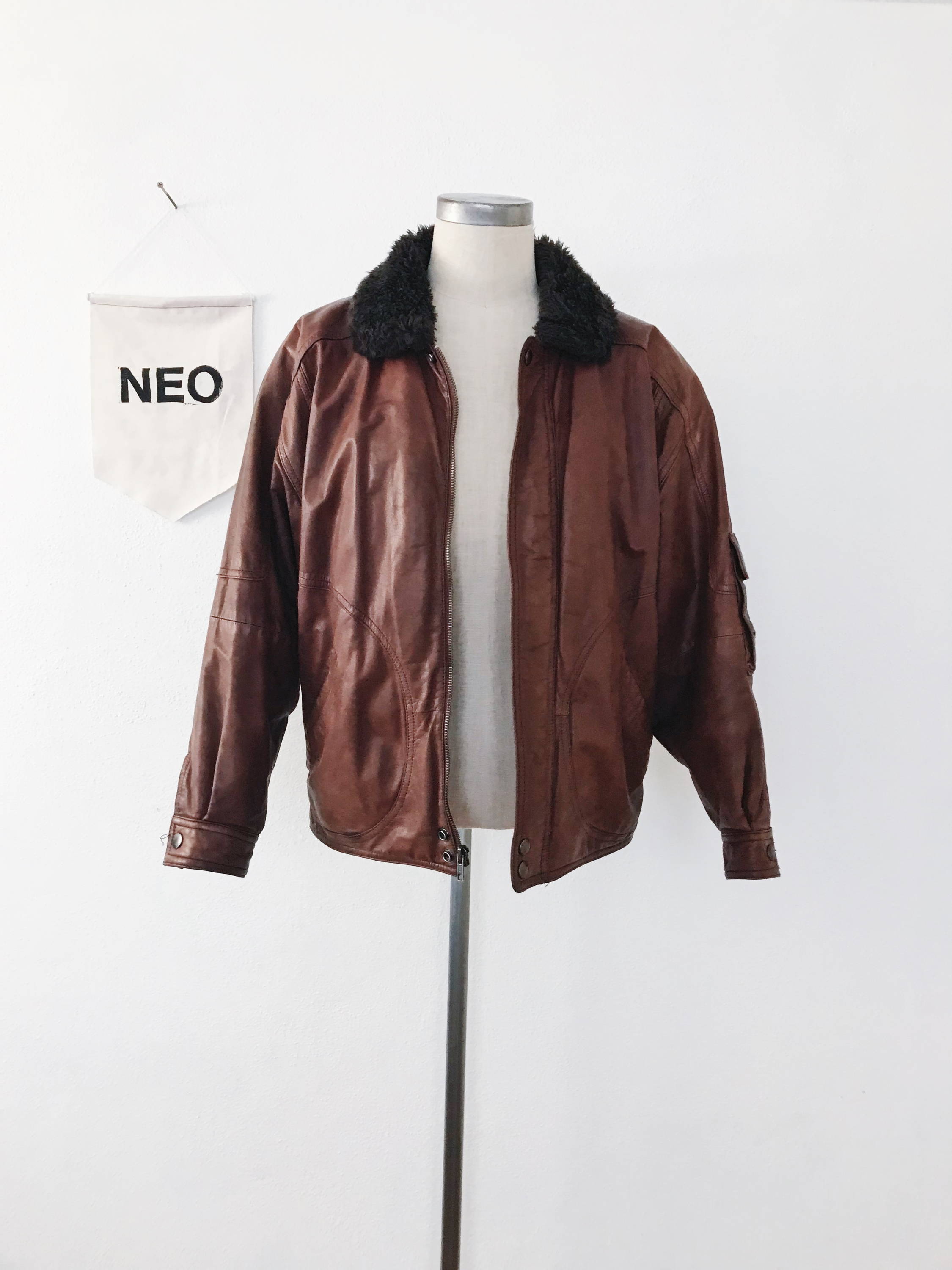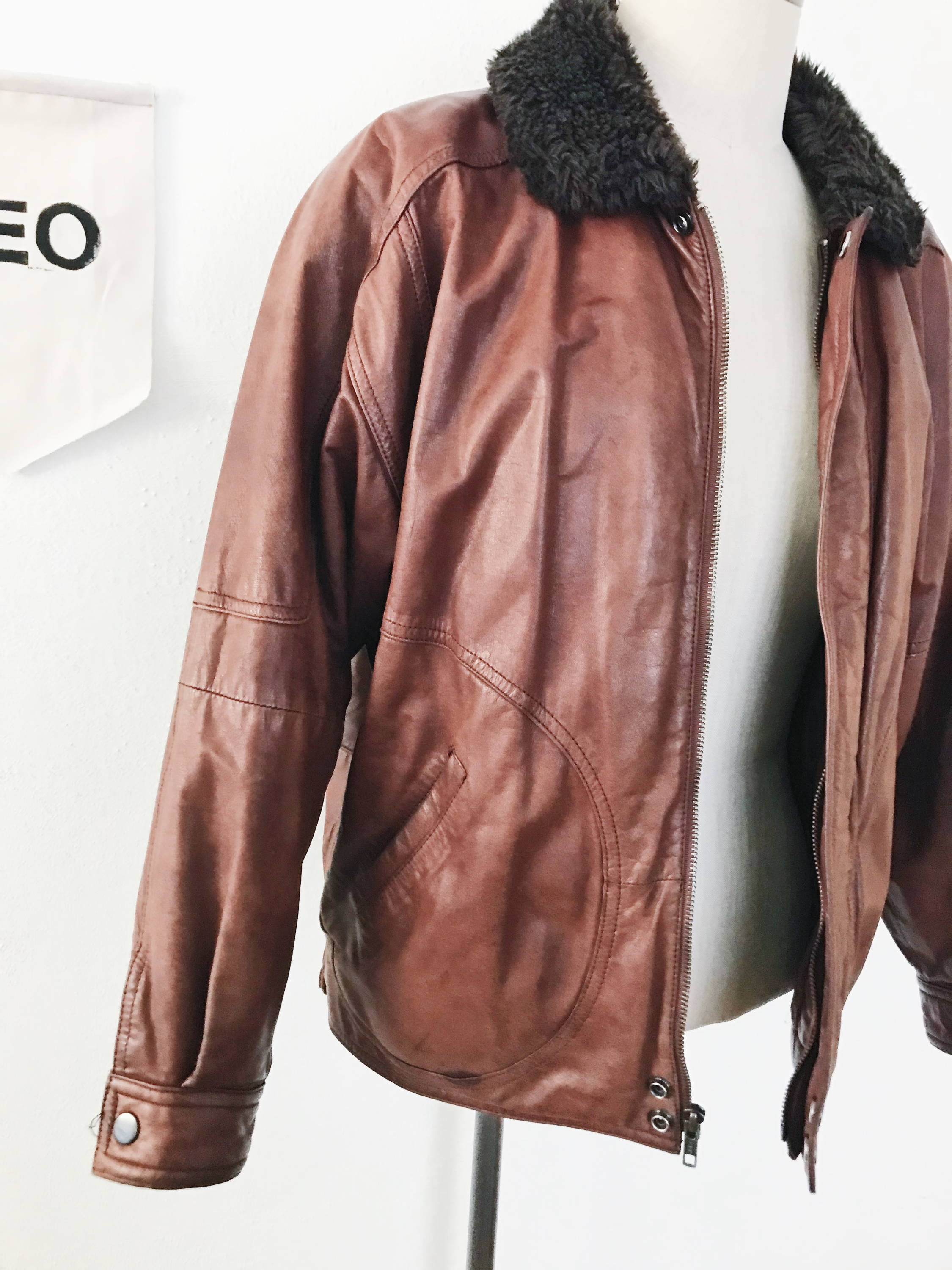 The iconic leather jacket… How will you ever be out of style?? Right now, I'm especially loving the pilot inspired jacket. Is it because of Alyssa from End of the F---ing world? Probably. A classic brown leather jacket is so versatile and fits perfectly into a myriad of styles including boho. Here we have our Earheart Pilot's Jacket with the dark faux sherpa collar. Pair this with a long, flowy cream dress and perhaps our Mowtown 25 Cap, psh forget about!
That's all she wrote, folks! I hope you enjoyed this short and sweet guide to all things cold weather style. I dare you to get creative with your style, use what you have to create whole new looks and buy pieces that speak to YOU, not what is "in". Fashion is nothing if it's not fun! And please, let me know of some of your favorite looks this season, I'd love to hear your style endeavors!